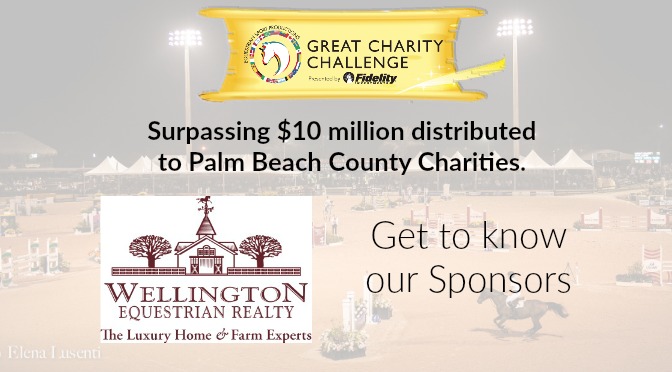 It is our absolute pleasure to welcome back Wellington Equestrian Realty, a returning corporate sponsor of the Great Charity Challenge presented by Fidelity Investments® (GCC) and also this year's Costume Contest presenting sponsor.  
As the sole sponsoring realtor in Wellington, tell us who you are and what you specialize in:

Wellington Equestrian Realty (WER) is one the Top Real Estate Companies in Wellington. Principles Chris & Rob Desino, together with Matt Varney & Craig Martin, specialize in Selling Horse Farms and Luxury Residential properties.
Care to share a Fun Fact about your Team:
Chris & Rob Desino created a chain of successful restaurants in New York prior to getting into the horse farm real estate business.
Matt Varney was recently featured on 60 Minutes Sports, explaining the equestrian community of Wellington.
Craig Martin originally from New Zealand has a huge passion for sports ranging from riding, triathlon's and adventure racing.

Why do you feel that participating in the Great Charity Challenge is important?
WER has always been focused on giving back.  We were one of the `First founding Sponsors for the Global Dressage Festival' and are deeply committed via our annual support and sponsorship involvement with the Winter Equestrian Festival  & Global Dressage Festival.
Additionally, all the partners of WER have charitable foundations they are involved in.
The Great Charity Challenge is another very important charity we hope to be involved in for a long time!
Are you involved in other causes?
We have given an "Owner's Award" at the Adequan Global Dressage Festival. The Owner then passes this donation on to the charity of their choice.
This year, we are also a sponsor of Dwight & Charlie's Charity Golf Classic. This event benefits Hannah and Friends, which is a non profit organization dedicated to improving the quality of life and children and adults with special needs.

Is there a specific part of what you do that makes you unique?
We are very passionate about the farms in Wellington and love the real estate business.
Many of our former clients are now personal friends.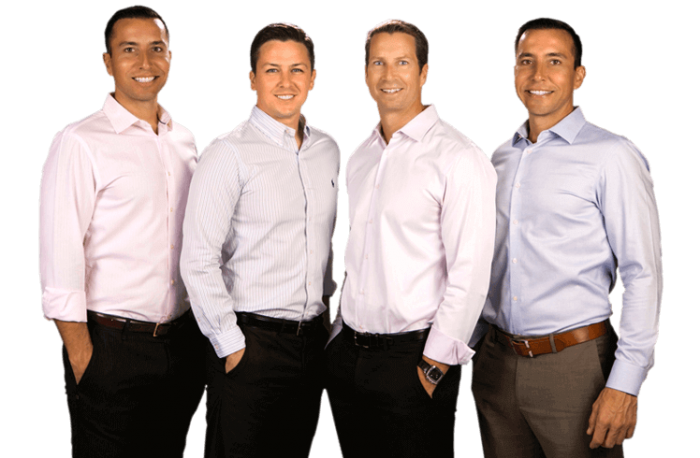 Thank you very much for your time and continued support! We look forward to you joining us as the official presenting sponsor of this year's GCC costume contest on Saturday, February 4, 2017 at the Palm Beach International Equestrian Center! The theme: Animated Characters!
For more information about Wellington Equestrian Realty, please visit https://www.wellingtonequestrianrealty.com/ and follow them on Facebook: https://www.facebook.com/WellingtonEquestrianRealty/