Wellington, FL – November 29, 2017 – The Palm Beach International Equestrian Center (PBIEC) is proud to welcome back the annual "Charity Drawing" for the 2018 Great Charity Challenge presented by Fidelity Investments® (GCC) this Saturday, December 2, during the $216,000 Holiday & Horses Grand Prix CSI 4* presented by the Palm Beach County Sports Commission. With over 330 applications received for the chance to participate in the 2018 GCC, the evening is sure to be filled with joy as 24 charities will be selected for the highly anticipated event to be held on Saturday, February 3, 2018.
Gates to the family-friendly "Charity Drawing" will open at 5:30 PM offering free general admission and parking. Entertainment including carousel rides, face painting, meeting with Santa, and on-site dining options are expected to draw the local community while hundreds of local non-profits sit on the edge of their seats, awaiting the "highly-anticipated" drawings.
The GCC is an exciting pro-am show jumping event that brings together over 30 equestrian families and companies as they sponsor a competing team for $25,000 and $10,000 respectively. Each team is assigned to compete for one of the 34 randomly selected charities, offering amateur riders the chance to compete side-by-side with their Olympic and world-class professional equestrian heroes and role models. With additional donations from local families, businesses, sponsors, vendors, exhibitors and spectators, the 2018 GCC is on track to fundraise and distribute $1.5 million in Palm Beach County. Prize money for participating charities will range from $150,000 to $15,000, ensuring that every charity is a winner.
Mark Bellissimo, CEO of Equestrian Sport Productions, LLC, and co-founder of the Great Charity Challenge with his daughter Paige, commented, "We look forward to kick starting our 12-week season with this signature event. It is rare that you get the opportunity to meet so many amazing individuals in one place. We hope that the GCC will become the legacy of our partnership and this facility. This year's applicant list is outstanding and a true reflection of the amazing work they do to make Palm Beach County a better place- we are very grateful for them!"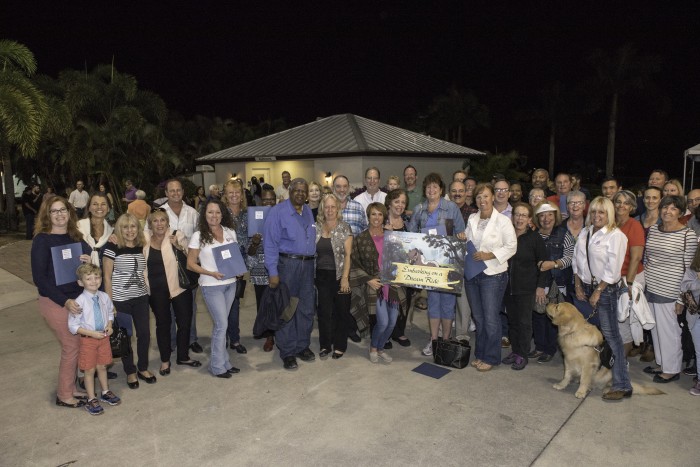 Paige Bellissimo added, "Our goal this year is to inspire the local community to get involved with these amazing organizations. We are excited for the 2018 GCC and look forward to "A Night When Everyone's A Star." Spectators will truly enjoy the rider's intricate costumes all while riding for a great cause."
PBIEC is home to the Winter Equestrian Festival (WEF), the largest and longest running horse show in the world. WEF will run January 10 through April 1, 2018. Equestrian Sport Productions (ESP), the PBIEC operating organization that oversees equestrian events at the venue throughout the year, donates the facility, staff and infrastructure to ensure the success of the charitable event.
Mark your calendars for the 2018 Great Charity Challenge presented by Fidelity Investments® to be held on Saturday, February 3, 2018 at the PBIEC during the Winter Equestrian Festival's popular "Saturday Night Lights" series. This family-friendly event offers free general admission and will feature "A Night When Everyone's A Star," celebrating Hollywood Feature Films, with competitors in costume and competition décor to match.
Future charity drawings will be held at random during the first weeks of the 2018 Winter Equestrian Festival and the final two wild card teams will be drawn the night of the GCC on Saturday, February 3, 2018.
About Fidelity Investments
Fidelity's mission is to inspire better futures and deliver better outcomes for the customers and businesses we serve. With assets under administration of $6.6 trillion, including managed assets of $2.4 trillion as of October 31, 2017, we focus on meeting the unique needs of a diverse set of customers: helping more than 26 million people invest their own life savings, 23,000 businesses manage employee benefit programs, as well as providing more than 12,500 financial advisory firms with investment and technology solutions to invest their own clients' money. Privately held for 70 years, Fidelity employs more than 40,000 associates who are focused on the long-term success of our customers. For more information about Fidelity Investments, visit https://www.fidelity.com/about.