For Immediate Release
Anne Caroline Valtin for the Great Charity Challenge
Wellington, FL- March 24, 2016 –
Some follow in the footsteps of people before them, not looking for more than what has already been discovered, while others have a longing for greater things: Things that have never been done or imagined.
In the Village of Wellington, an equestrian-focused community in Palm Beach County, South Florida, one family decided that they had the power and connections to help local non-profit organizations. During a time when the economy was suffering, many small charitable organizations were struggling to keep their doors open to help others in need.
Seeing a true need and opportunity to help the ones who dedicate their lives to serving others, the Great Charity Challenge presented by Fidelity Investments® (GCC) was first held in 2010 during the Winter Equestrian Festival, the world's largest and longest equestrian event. Founded by Equestrian Sport Productions CEO Mark Bellissimo and his daughter Paige, the GCC has seen the equestrian community take charitable giving to a new level through their love of equestrian sports.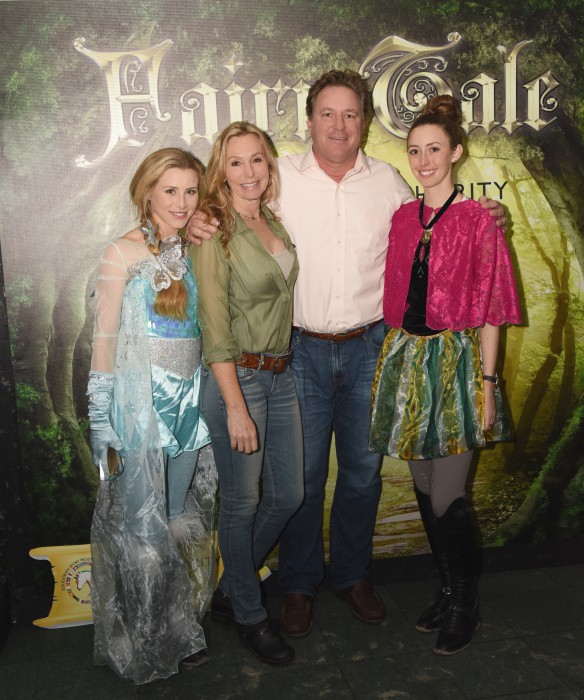 The event brings together a unique blend of sport and philanthropy with teams of three equestrians competing in a relay to see who is fastest to win the biggest cut of the prize money for their charity.
Raising $400,000 and benefiting 24 local organizations seemed like a large undertaking to most for a first year initiative. However, the Bellissimo family saw a much larger long-term implication for the event.
Generously supported by the equestrian and local community, the GCC distributes 100% of the funds it raises to Palm Beach county non-profits.
To date, it has distributed over $9.2 million, reaching 197 organizations, over the course of seven annual events.
This year's $1.6 million distributed during the 2016 GCC, held at the Palm Beach International Equestrian Center in Wellington, FL, benefited 50 non-profits, all located in Palm Beach County.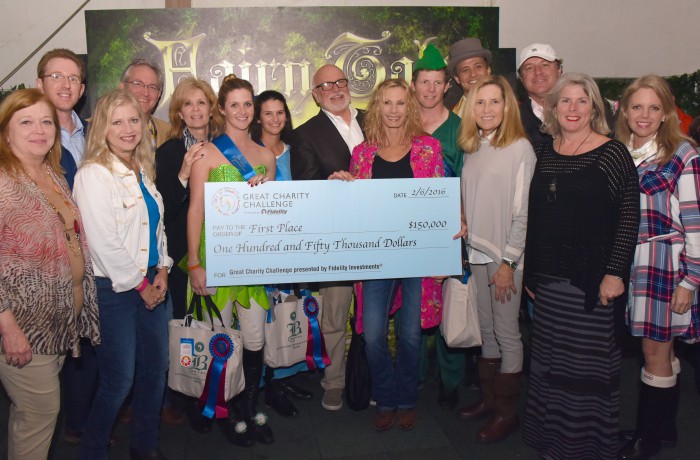 What does $1.6 million at work truly look like? How will it impact the community in one year?
See firsthand a few examples of how one family, sporting event, and community are reshaping a county:
Friends of Foster Children took home $105,000 in 2016. They provide educational tutoring for foster children who struggle to overcome the effects of abuse and neglect. Currently only 30% of foster children graduate from High School in the community and of that number, only 3% go on to college and graduate. It is anticipated that 150 foster children and their guardians will benefit from Educational Connections this year. The winnings from the GCC will also be used for operating costs to sustain the agency. Operating costs are difficult to cover in the non-profit arena, and the ability to utilize these dollars for those costs ensures that Friends of Foster Children will be in existence another year and able to provide continued services to the over 1,700 children that are in foster care in Palm Beach County.
The Homeless Coalition of Palm Beach County received $75,000 that will directly help 15 families move back into permanent housing and end their homelessness.
The Urban League of Palm Beach County ($50,000) will rehab their community room, which is used for community meetings, youth groups, housing workshops and senior groups. The room is also home to their nationally award-winning NULITES program, a community service and leadership program for students 10-18 years of age from low-income and urban communities. The program has a 100% success rate in preparing youth for college, work, and life, and all students in the past seven years have graduated high school and gone on to higher education.
For the Center for Child Counseling, the $35,000 earned through the GCC represents close to six months of salaries for two mental health counselors which serve 25 children and families each week.
FoundCare, Inc. will use the $23,000 to support medical ($10,000), dental ($8,000), x-ray ($1,000), lab ($2,000), and medication services ($2,000) to children and families who are uninsured and living at or below 200% of federal poverty level who access services at FoundCare Health Center.
Funds received for Caridad Clinic ($28,500) will cover approximately 525 medical visits (average visit is $40). The gift will directly increase access to medical, dental, and vision care to the community's most vulnerable.
Back to Basics, a smaller organization, will provide 2,500 new school uniforms for underprivileged children in Palm Beach County ($17,500).
While these are just a few examples of non-profits using the money they received from the GCC in 2016, there are hundreds more that have happened since the GCC has started helping Palm Beach County non-profits in 2010. The exponential impact that radiates out from those non-profits and the lives of the people touched by the event is the most fulfilling part for the organizers. Plans continue for the 2017 edition, with millions more to be raised in the coming years, in an effort to sustain this legacy of philanthropy.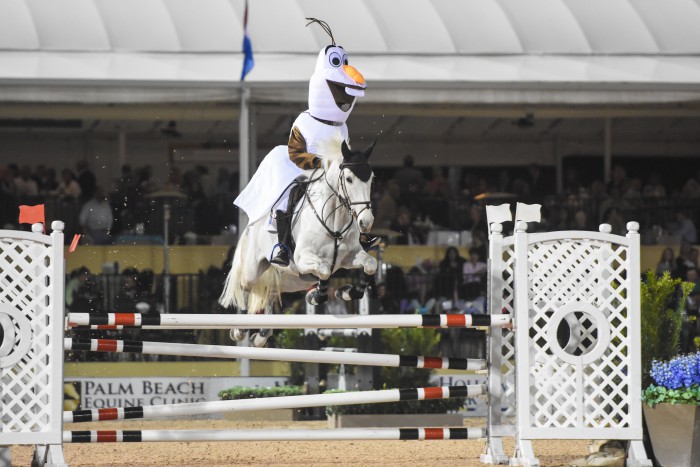 Additional information about the event can be found at: www.gcc.coth.com.
The full fund use report for the 2016 GCC can be viewed by clicking here.
About Fidelity Investments®
Fidelity's goal is to make financial expertise broadly accessible and effective in helping people live the lives they want. With assets under administration of $5.0 trillion, including managed assets of $2.0 trillion as of January 31 2016, we focus on meeting the unique needs of a diverse set of customers: helping more than 25 million people invest their own life savings, nearly 20,000 businesses manage employee benefit programs, as well as providing nearly 10,000 advisory firms with investment and technology solutions to invest their own clients' money. Privately held for nearly 70 years, Fidelity employs 45,000 associates who are focused on the long-term success of our customers. For more information about Fidelity Investments, visit https://www.fidelity.com/about
About the Winter Equestrian Festival
The Winter Equestrian Festival (WEF) is the largest show in the U.S. at the first rate Palm Beach International Equestrian Center.
The Winter Equestrian Festival is the ultimate equestrian lifestyle destination with 12 weeks of top competition in sunny Wellington, Florida. Held at the Palm Beach International Equestrian Center, the largest horse show in the U.S. features riders from 33 countries and 50 states with 250,000 annual spectators. With over 50 different divisions from lead line to Grand Prix, the show attracts both amateur and professional hunters, jumpers, and equitation riders. For more information about the Winter Equestrian Festival, visit: http://pbiec.coth.com/