Sponsor of the 2018 Great Charity Challenge presented by Fidelity Investments®
Created for women by women, Free x Rein is the brainchild of entrepreneurs and horse enthusiasts Andrea Hippeau Vogel and Dana Schwartz, former competitors of the Great Charity Challenge presented by Fidelity Investments® (GCC).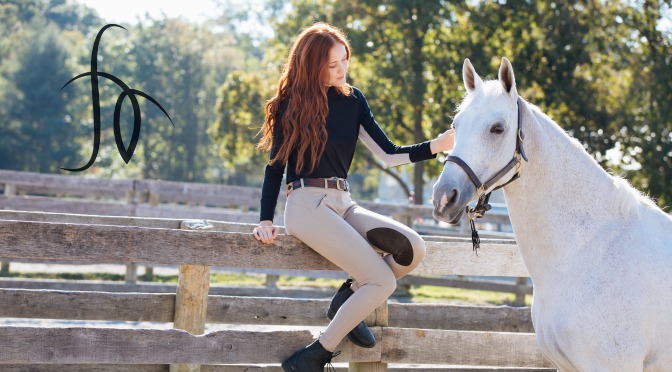 In a nutshell, could you tell us how you got involved in equestrian sports?
Both of us started riding at the age of six years old and were completely hooked for life. I (Dana) began competing at the age of 12 in all three rings, with the exception of several months in college and graduate school I have continued to ride and compete for most of my life. Andrea rode for her college team at Skidmore and went onto compete frequently on the A Circuit. We both met while riding in Darien, CT at the Ox Ridge Hunt Club and discovered we lived in the same apartment building in NYC! From then on we spent countless hours commuting from the city to the barn becoming best friends, who shared a passion for horses and the sport of show jumping while maintaining lives outside the equestrian world.
Free x Rein is a new company. What was your motivation for starting a new equestrian line?
The inspiration for Free x Rein came from our own lives as two professional women living in NYC who also ride and compete. We did not understand why we couldn't transition our city looks to the barn and vice versa when equestrian style is so chic and timeless. We also wanted to use fabrics and cuts that are flattering on all body types, so women can move confidently through their day both in and out of the barn.  We are so excited to get the line out there and to start talking to women about how they balance their equestrian passion and their busy lives!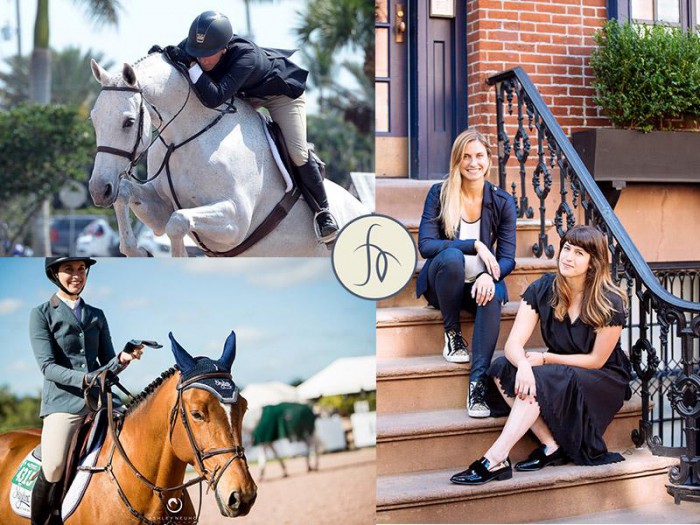 What makes Free x Rein different than other brands?
By women, for women. All of Free x Rein leadership is female and tapped into their female network to fill all roles along the supply chain. Both founders come from male dominated industries (film and finance) and want to create opportunities for other women.
The performance-enhanced modal bodysuits, a category first in equestrian apparel, are soft and breathable and complete the tailored equestrian look. The Free x Rein founders personally and extensively tested the product, narrowing down the pant selection from twenty fabrics to their top two. Combining the best in high-tech and sustainable fabrics with classic equestrian silhouettes and design, they sought to create a line of clothes that is as wearable as it is stylish for all aspects of the day. Responding to consumer demand, Free x Rein breeches are flattering on all shapes and sizes, available in a custom stretch Ponte and a structured yet stretchy cotton blend.
Why do you feel that participating in the Great Charity Challenge is important? How does this align with your business' mission/vision?
As equestrians who are partly based in Wellington, participating in the GCC is incredibly important to us! It is rare that a charity event that is so fun, spotlights and supports such a large range of local organizations and brings both the equestrian and Wellington community together. We have ridden in the competition in years past and felt we needed to be a part of this wonderful event, even if we are watching from the stands this year.
What are your future plans?
Free x Rein will be having Pop Up shopping events throughout the winter circuit, including February 9th-10th at the International Polo Club in Wellington and later at the newly announced, Longines Masters Show in New York. Our spring/summer collection will launch in April of this year with new styles and colors as well as new leather accessories.

For more information, please visit: www.freexrein.com Instagram: @xfreerein Facebook: Free x Rein