Palm Beach County Charities Put $1.5 Million to Work in the Community Following Great Charity Challenge, Presented by Fidelity Investments®
Wellington- March 22, 2017 – On Saturday, February 4, 2017, Palm Beach County residents rejoiced as the Great Charity Challenge, presented by Fidelity Investments® (GCC), distributed $1.5 million to local non-profit organizations at the Palm Beach International Equestrian Center (PBIEC) in Wellington, FL. The GCC has become a highlight of the 12-week Winter Equestrian Festival (WEF), organized by Equestrian Sport Productions, and has distributed $10.8 million to over 200 local organizations in eight years.
What does $1.5 million at work truly look like?
Over the last six weeks, the 48 benefiting non-profit organizations from this year's GCC have submitted their fund use reports, detailing how the funding received that evening will help them further their mission.
The final numbers are in: 196,627 lives will directly be impacted from this year's fundraising efforts. With grants ranging from $1,000 to $150,000, funding will assist with everything from brick and mortar needs, to starting up new programs in the community, and bridging the funding gap between government grants and fundraising.
To view the full fund use report, please click here.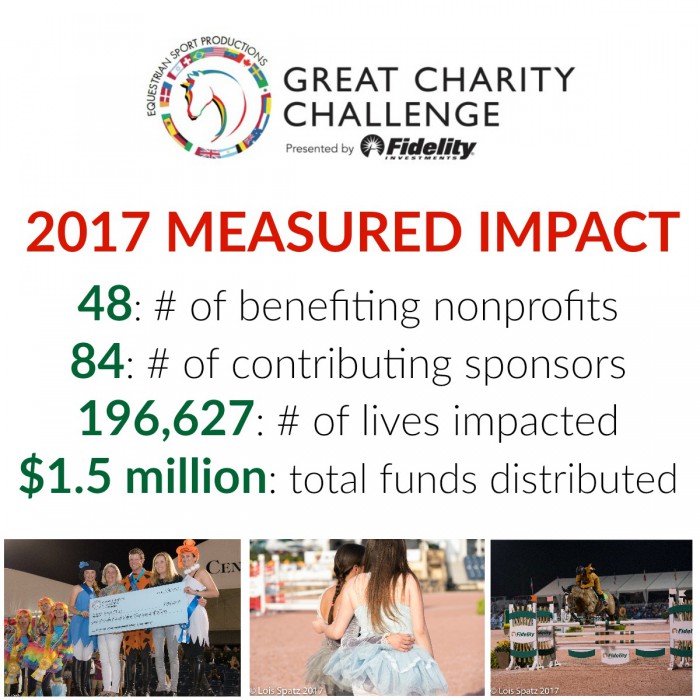 Here are a few examples of the funds at work:
Adopt-A-Family of the Palm Beaches had a fairy tale evening. Selected as a wildcard that night, team sponsor the Patten Family and corporate sponsor H5 Stables competed for the randomly drawn organization and took home second place, gifting Adopt-a-Family with a $125,000 grant.
Kelly Rigell, Grants Coordinator for the organization, shared, " Adopt-A-Family is still not over the surprise and thrill of our amazing good fortune at the 2017 Great Charity Challenge! We are so grateful for the GCC, all of the sponsors, and the hard work that made it possible. Saturday evening was an extraordinary night for Adopt-A-Family, and the grant awards will make an incredible impact on our ability to help families in need. Thank you so much!"
The agency expects to assist 2,100 children with the funding. "The monumental award from the Great Charity Challenge will be used to support Project Grow, Adopt-A-Family's after-school and summer program for children from homeless and impoverished households. Project Grow aims to address the debilitating effects of homelessness and poverty through a holistic curriculum that includes engaging academic lessons, tutoring, mental health services, life-enriching experiences, academic advising, and a safe and supportive environment. Additionally, the funds will provide critical administrative support to increase Adopt-A-Family's effectiveness in executing its mission of strengthening families with children in their efforts to achieve stability and self-sufficiency by providing access to all-encompassing services."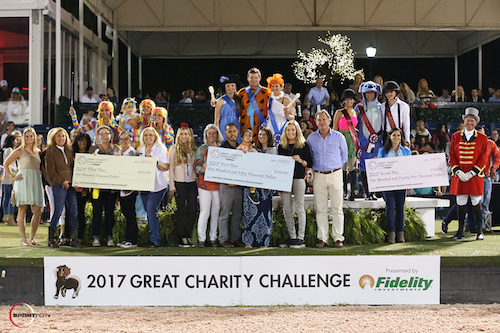 Achievement Centers for Children & Families has been serving Palm Beach County's most vulnerable children and families since 1969. Their goal as a non-profit social services agency is to provide affordable quality care to children whose parents otherwise could not maintain their job or go to school without their help. Programs are designed to meet a child's academic, social, emotional, and physical needs through toddler, preschool, after-school, teen, summer camp, and adult and family strengthening programs. Sponsored by Swede Ventures and the Benjamin Family, Achievement Centers for Children & Families will be assisting 800 children and their families through the $55,000 grant they received that evening.
Funding from the GCC also assists with basic costs, such as in the case of Grandma's Place, an organization that serves 100 abused, neglected, and/or abandoned children that come to their shelter each year. With barely 60% of their funding coming from ChildNet, they have to fundraise the difference to keep their doors open. Without community support, Grandma's Place could not continue to provide a safe, secure, nurturing, and loving environment for the children they serve.
The Light House Café Ministries of the Glades received $28,000 thanks to team sponsors Hollow Creek Farm and the Shaughnessy Family. The funds will not only support general operations, but also repair and improve their kitchen, which will enable them to continue serving 54,000 individuals this upcoming year.
As mentioned by Erin Kozlowski, Senior Regional Vice President for the Special Olympics Florida, about her experience at the 2017 GCC, " I am so blown away and couldn't end the night without saying congratulations on delivering the most spectacular event ever! Now I sincerely understand the magnitude of what Equestrian Sport Productions does for non-profits in Palm Beach County. I was on the edge of my seat to see if Special Olympics would be chosen for a grant or the Wild Card. The energy in the crowd at those moments was unbelievable! And the glorious horses and riders and costumes, everything was heavenly. Thank you for delivering such an amazing event for so many to enjoy. Our athletes all loved it, and I will never forget it!"
Megan Keenan Clemmons, Executive Director of YMCA of South Palm Beach County, Inc., whose organization received two grants that evening (one for $5,000 from the Grand Prix Society's Ziegler Family Foundation and $7,500 as a randomly drawn grant) sums it up: "THANK YOU for being there for your community's charities. Because of you we can serve more than ever before."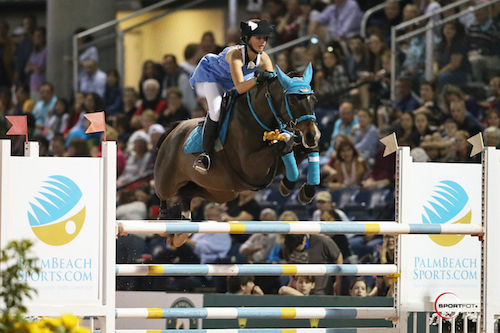 Equestrian Sport Productions' CEO Mark Bellissimo congratulated everyone on yet another exciting event.
"I just want to thank this team and the dedication of everyone for giving their time and energy," Bellissimo stated. "This is a big gesture. The owner doesn't get the money and the rider doesn't get the money; the charity gets the money, which will impact thousands of lives in the years to come. Surpassing the $10 million milestone makes the GCC the legacy of the Winter Equestrian Festival and the sponsors involved.
"This event was created to find heroes in the community, and I think we found some here. I can't think of a better group to pull it off. We are very grateful to everyone," he concluded.
More information on the competition, full charity fund use report, and a complete list of donations made to date can be viewed by visiting www.greatcharitychallenge.com.
All benefiting organizations will be reporting their progress quarterly for the upcoming calendar year. Please follow their progress via the event Facebook page: www.facebook.com/greatcharitychallenge .
About Fidelity Investments®
Fidelity's mission is to inspire better futures and deliver better outcomes for the customers and businesses we serve. With assets under administration of $6.0 trillion, including managed assets of $2.2 trillion as of February 28, 2017, we focus on meeting the unique needs of a diverse set of customers: helping more than 26 million people invest their own life savings, 23,000 businesses manage employee benefit programs, as well as providing more than 12,500 financial advisory firms with investment and technology solutions to invest their own clients' money. Privately held for 70 years, Fidelity employs 45,000 associates who are focused on the long-term success of our customers. For more information about Fidelity Investments, visit https://www.fidelity.com/about .
Photos copyright Sportfot and Lois Spatz.
Please email acv@greatcharitychallenge.com or call 561-793-5867
for more information on the GCC.