As we get ready to celebrate the 10th anniversary of the Great Charity Challenge presented by Fidelity Investments® (GCC), we wanted to highlight individuals who inspire us.

Meet Amanda Cordingley, a young lady who will be joining us with a team of her own this year… her story is however unique. She dreamed of participating in the GCC and took on a different approach to make it happen! Without further ado, let us introduce you to this young and vibrant individual…
Hi there! Tell us a little bit about yourself?
Hi everyone, my name is Amanda Cordingley. I live on a family owned farm in New York and have been around horses my entire life; not only is it my passion but it is my life. Three years ago I graduated from Johnson & Wales University as a Criminal Justice major. While still trying to pursue a job in my field, I am currently a groom for the amazing horses at RCG Farm.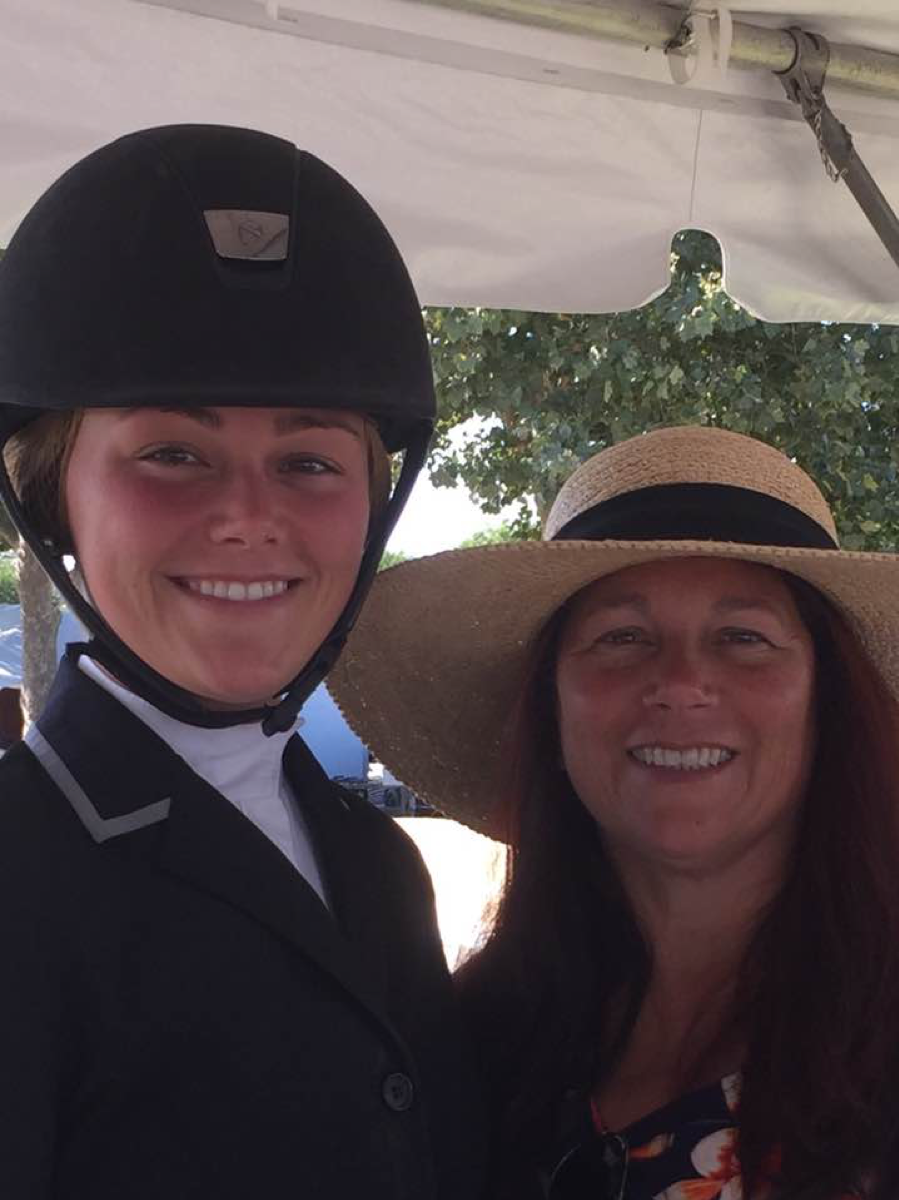 How did you catch "horse fever"?
Growing up, I was the little girl who wanted to ride for hours and never get off. I had the best pony you could ever ask for her name was "Kiss Me Kait". Kait and I were the ultimate pair from winning at Marshall & Sterling finals to placing in top ribbons at Zone finals in Harrisburg PA. Unfortunately, due to my mother and father's genes, I was not on ponies for very long. Once I outgrew Kait, I pretty much gave up riding competitively until the age 22. I honestly didn't think any other animal could teach me or guide me as much as my pony had.
About two years ago, I found my "Kait", except this time in a horse version. His name was Axel AKA Axiom. While trying him, I sat there and thought about a night class we could do together. The Great Charity Challenge would be perfect. People would think it was pretty cheesy if I said he was my other half, but that's the only way I could explain it. He was literally a horse of a lifetime; we did the Adult Highs together and within the first week of showing together we were winning.
When did you decide that you wanted to support the Great Charity Challenge?
Riding in a Saturday night class under the lights has always been a dream of mine. What better way to do it then it benefiting a charity?
You decided to name your team, "Team Axiom". Is there a specific reason why?
The reasoning behind me naming my team after my horse is because he is no longer with us. A few short months into our journey together, we discovered a cyst that had formed on his coffin bone, which we were struggling with for about a year and a half before the veterinarians decided there was not much more we could do. When I say my horse and I were amazing together, I really meant it; I really wish we could be competing together in this class.
How did you manage to fundraise the funds for a team?
For quite some time this year, I was pondering on the thought of making this the year to join the GCC. When I spoke with my mother and trainer about it, I think they thought I was kidding. I started sending letters to local businesses in New York and also some in Florida, posting on Facebook and spreading the word verbally. Eventually, I received feedback from a few Facebook friends and businesses in the New York area that were willing to donate to sponsor our team. That's when I realized: it was actually going to happen! I couldn't thank those people enough for making this possible.
You assisted in the drawing process and selected Quantum House. We understand that their work is directly linked to sick children, something that is dear to your heart…
St. Jude's has always stood out to myself and my family because we really appreciate what they do.
I am so excited to have drawn Quantum House. With their charity making it possible for families to have a place to stay near the hospital during their loved ones' stay, I couldn't be more happy to have gotten this charity.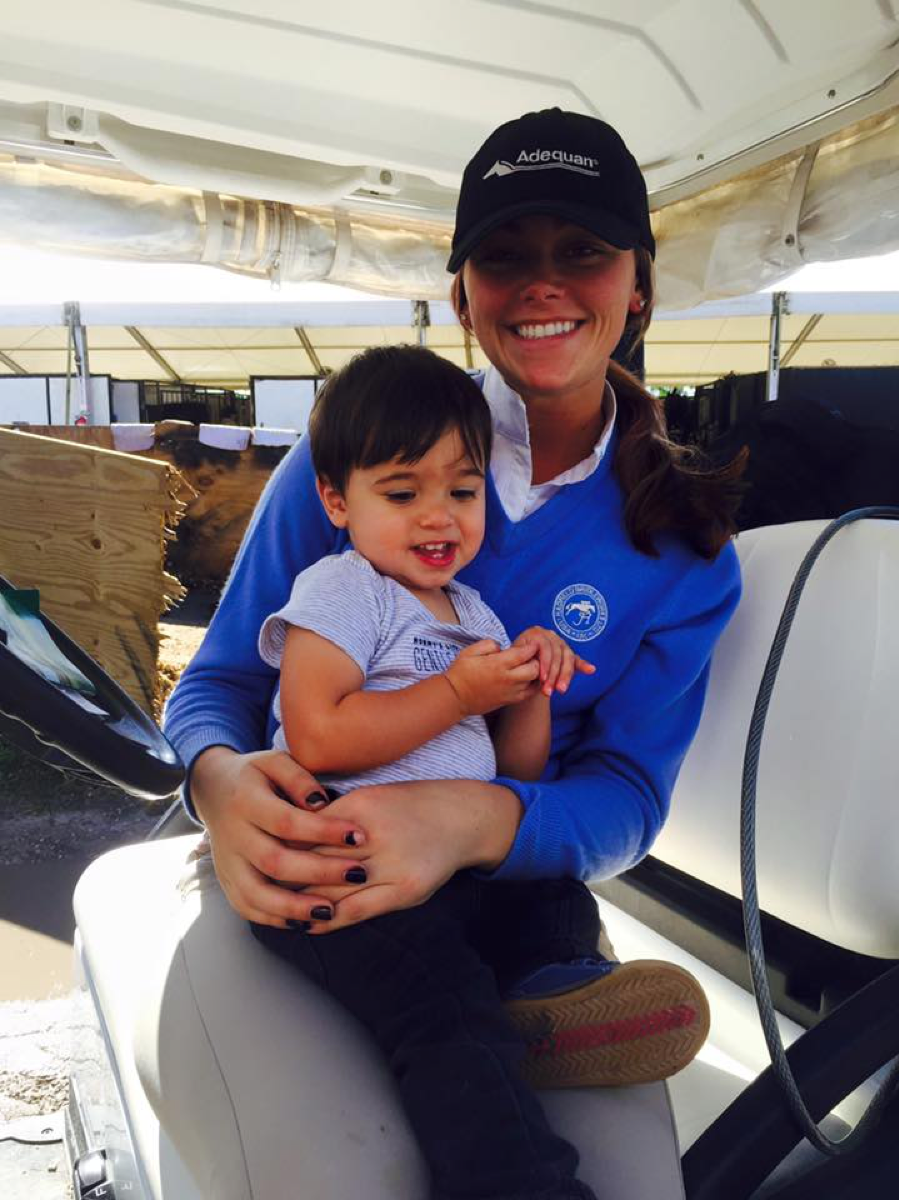 Have you picked your team's theme yet? Or is it a secret?
Our team picked USA! What better than to represent this amazing country we live in.
 Anything else that you would like to share?
I just want to thank everyone who goes above and beyond to make this amazing night happen every year!
On behalf of the entire Great Charity Challenge team, we would like to thank Amanda for her vision and leadership in joining us for the 10th annual GCC. Making this dream of hers come true will also impact the lives of hundreds, if not thousands, of individuals in Palm Beach County.