Ringside Chalk Art Festival and Special Performance Pairs Young Talent and Philanthropy
For Immediate Release
Wellington, FL – January 23, 2019 – At the heart of the Winter Equestrian Capital of the World, the Palm Beach International Equestrian Center (PBIEC) in Wellington, FL, has welcomed local elementary, middle, and high schools for the last seven years, showcasing their talents to thousands of spectators during the twelve-week season. With the 2019 Winter Equestrian Festival underway, this year's initiatives have been announced. Additional to each school being individually featured during the season, all 12 schools will unite for the 2019 Great Charity Challenge presented by Fidelity Investments® (GCC), on Saturday, February 2.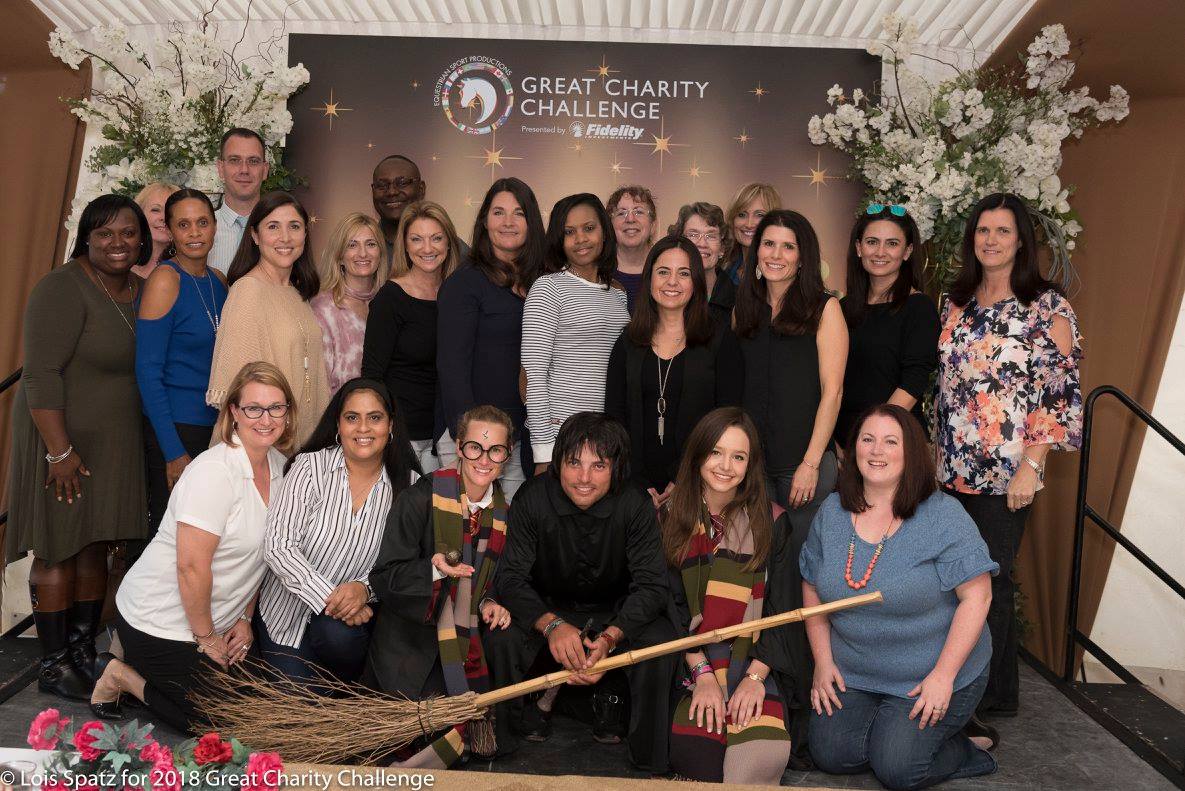 This year's event theme of "We Are The World" will focus on promoting unity and celebrate the cultural differences in our community. A Ringside Chalk Art Festival, honoring young talent and Palm Beach County philanthropy, will celebrate, inspire, and encourage the creative expressions of the students and their teachers while empowering the participants of the 2019 GCC.
From horse statue decorations to mini-jump creations, the 12 public schools in Wellington have showcased their diversity and imagination via annual projects at PBIEC over the years. The proposed initiative is available for students in first through 12th grades.
Each Wellington school will be provided with a 4-foot by 6-foot giant chalkboard and have three hours to bring their creation to life, showcasing what the several charitable causes represented that evening means to them. A panel of judges composed of Carolina King, President of the Wellington Art Society (WAS), Leslie Pfeiffer, WAS Development Chair, Laurie Snow Hein, Award winning Florida Artist and Jen Hernandez, local business owner of Art Cellar will facilitate the judging process and present the awards.  The GCC guarantees a minimum of a $1,000 donation to each school's art department for participating.
Furthermore, the choirs of Palm Beach Central High School and Wellington High School, under the leadership of Mr. Scott Houchins and Mr. Bradford Chase respectively, will join forces in an unprecedented performance that is sure to leave the public inspired.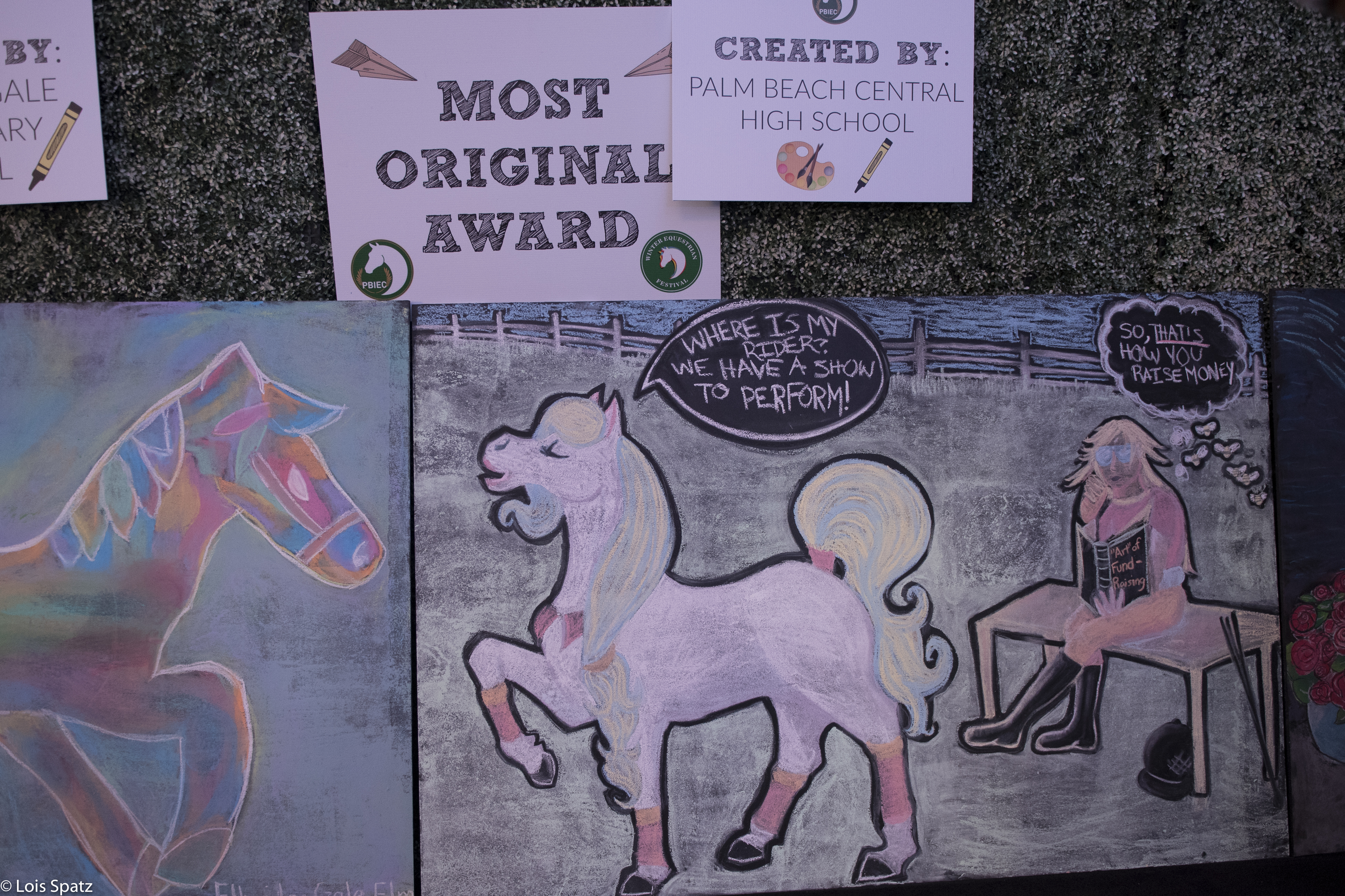 The 2019 GCC will distribute $1+ million to local charities. This year's event is sure to entertain adults and children alike, with riders dressed up in costumes and horses adorned to match them, featuring the theme "We Are The World".
"On behalf of Equestrian Sport Productions and Wellington Equestrian Partners, we look forward to welcoming the 2019 participants of the GCC as well as the Wellington public schools. Highlighting the power of partnerships in creating true change, the talent and imagination of the students joining us will remind us all that anyone can indeed 'be the change they wish to see in the world,'" stated Paige Bellissimo.
The GCC, founded in 2010 by the Bellissimo family of Equestrian Sport Productions has distributed $12.2 million from the equestrian community to more than 230 non-profits in Palm Beach County over the last nine years. The Wellington PTA/PTO is the only group to receive an automatic admission into the event every year and has received well over $480,000 to date.
The GCC competition at the Winter Equestrian Festival will offer free General Admission and will be held Saturday evening, February 2, 2019, at 6:00 PM. Free parking will be located at 13500 South Shore Blvd., Wellington, FL 33414.
For the latest event information, please visit www.greatcharitychallenge.com and follow us on Facebook at www.facebook.com/greatcharitychallenge.
About Fidelity Investments
Fidelity's mission is to inspire better futures and deliver better outcomes for the customers and businesses we serve. With assets under administration of $7.1 trillion, including managed assets of $2.5 trillion as of November 30, 2018, we focus on meeting the unique needs of a diverse set of customers: helping more than 28 million people invest their own life savings, 23,000 businesses manage employee benefit programs, as well as providing more than 13,000 financial advisory firms with investment and technology solutions to invest their own clients' money. Privately held for 70 years, Fidelity employs more than 40,000 associates who are focused on the long-term success of our customers. For more information about Fidelity Investments, visit https://www.fidelity.com/about.