12th Annual Great Charity Challenge presented by Fidelity Investments®
- COVID-19 RELIEF AND RECOVERY EDITION -
The application process for the 2021 Great Charity Challenge presented by Fidelity Investments® (GCC) is officially open through November 15, 2020! To apply, please click here. 
Founded by father/daughter team, Mark and Paige Bellissimo in 2009, the Great Charity Challenge presented by Fidelity Investments® (GCC) came forward as a way to increase funding to local non-profits, following the 2008 economic crisis, at a time where donations were scarce.
The impact of COVID-19 replicates the situation of 12 years ago; for local non-profits, their staff and volunteers, the effects of the pandemic have been consequential – they have stepped up to meet our neighbor's emerging needs ranging from food insecurity, loss of income, access to basic needs, healthcare support, etc.
While the logistics of putting on an event at this time are unclear, the GCC team shifted quickly from "can we even do this" to "how could we NOT do this"?
Through the support of the equestrian industry and the local community, the GCC has acted as a catalyst for charitable giving over the last 11 years, distributing $14.8 million to 256 Palm Beach County non-profit organizations.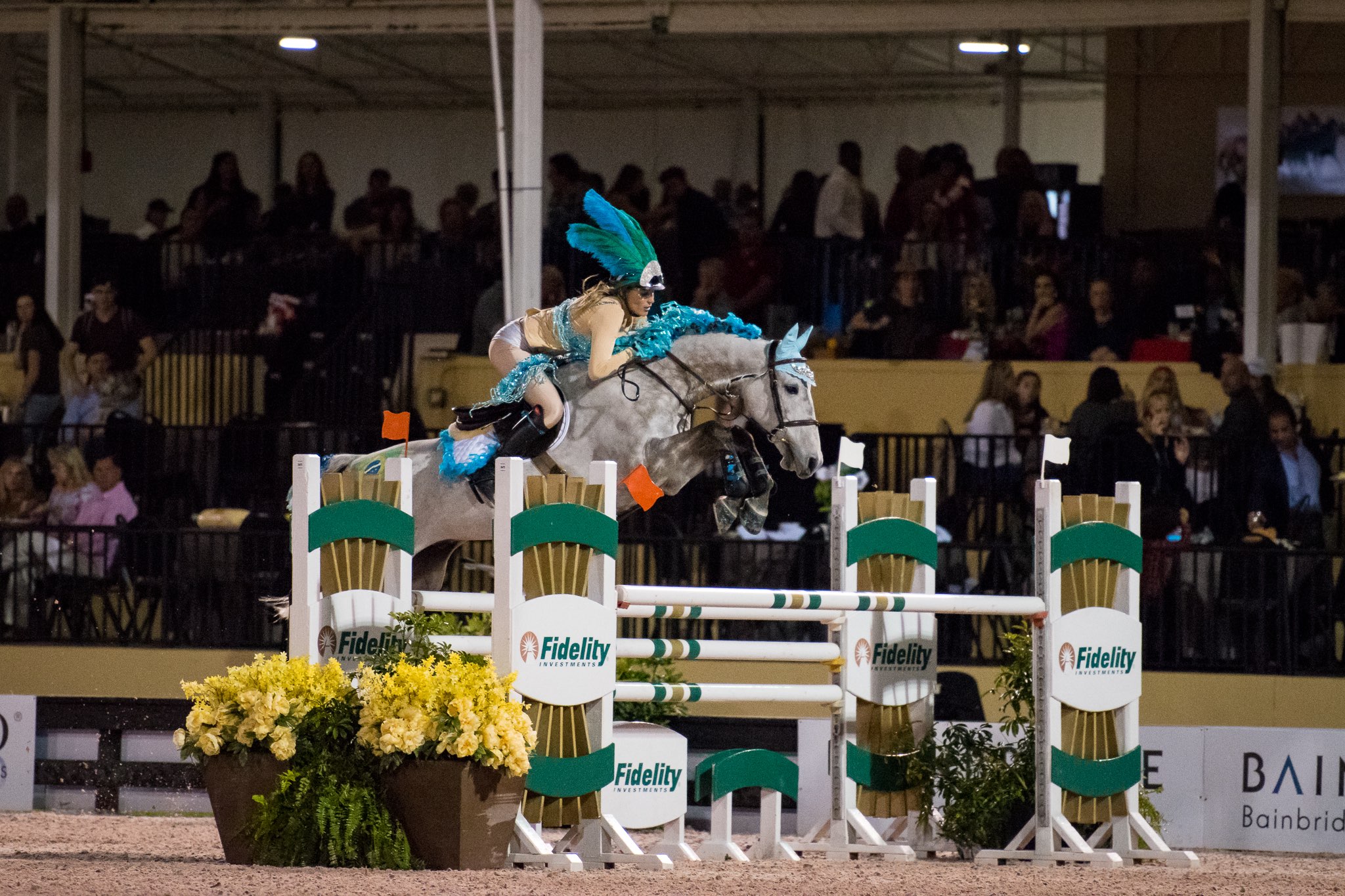 The 12th edition of the GCC will take place on Saturday, February 6, 2021 at the Palm Beach International Equestrian Center, home of the Winter Equestrian Festival, where fortunate selectees will have the chance to receive a share of the $1+ million dollar purse. The winning team's non-profit will receive a minimum of $100,000 while all pre-selected participants are guaranteed a minimum grant of $15,000.
---
Having distributed $14.8 million to over 256 Palm Beach County non-profit organizations to date, the team at the Palm Beach International Equestrian Center (PBIEC) has witnessed how partnerships have the power to shape communities and create a genuine impact.
Leading up to its twelfth annual event, the GCC is calling out to individuals, families, foundations and businesses to unite and support those that work tirelessly to better serve Palm Beach County's most vulnerable.
Blending philanthropy with equestrian sport, the exciting show jumping event brings hope to over 40 Palm Beach County charities every year at the PBIEC. With a goal of distributing over $1 million in one evening, prize money for participating charities ranges from $100,000+ to $1,000, ensuring that every charity is a winner.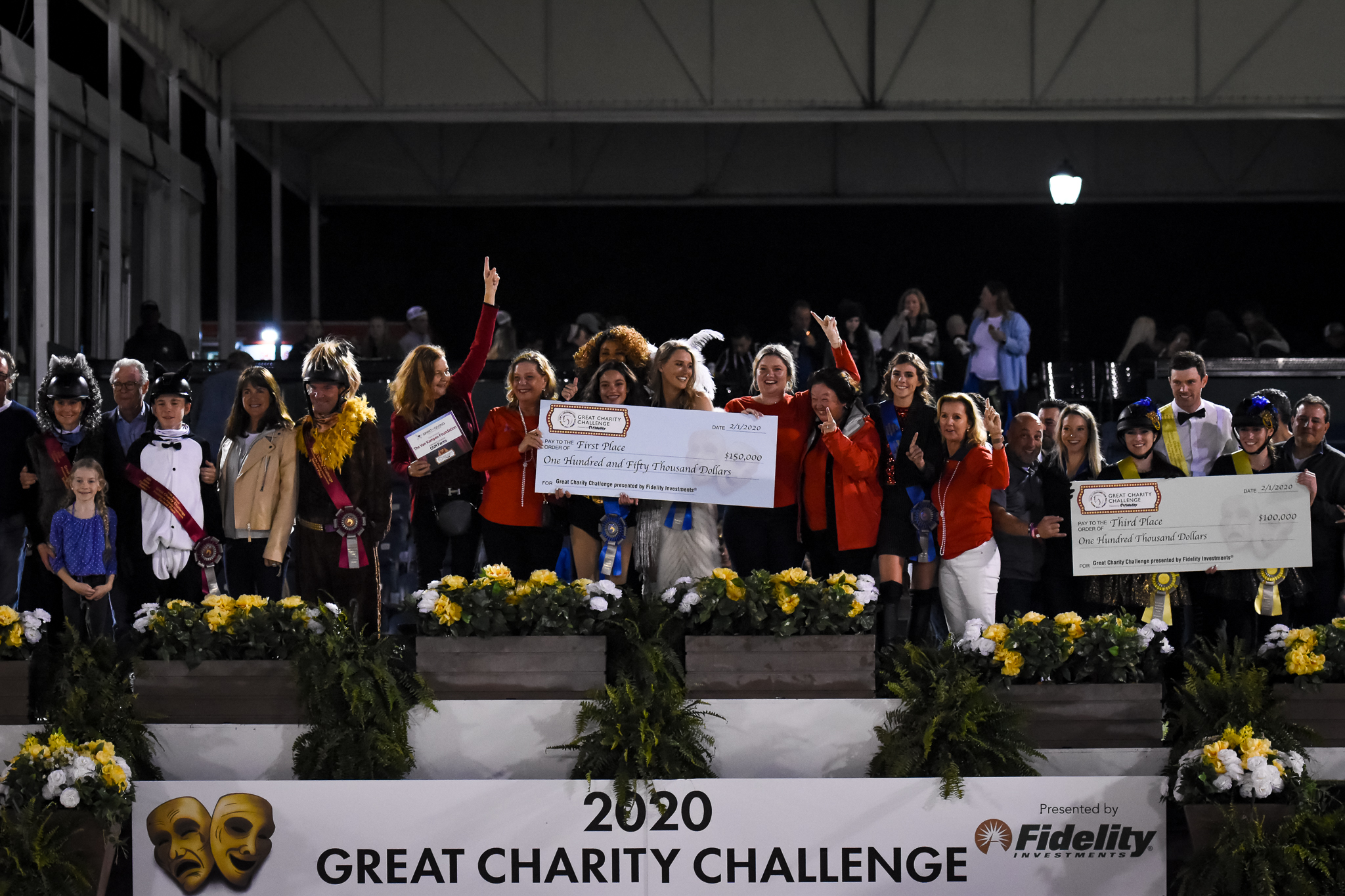 Donations and sponsorships from local families, foundations, businesses, vendors, exhibitors and spectators, ranging from $50 to $50,000, are what make the event reach its fundraising goal of over $1 million every year.
For more information about the event, how to become a donor and/or sponsor, we invite you to click here or contact Anne Caroline Valtin, Executive Director at acv@greatcharitychallenge.com
To view our generous donors from the 2020 edition, please click here.
---
 COVID-19 RELIEF AND RECOVERY EDITION:
In addition to fund disbursements, our 2020-2030 strategy involves capacity building, enabling and building invaluable partnerships, as well as concentrating on amplifying the event's impact.
Based on a community needs assessment with the County, in partnership with local agencies and in direct response to the unique setting surrounding COVID-19, the event's 12th edition is committed to shifting a majority of its funding priorities towards local non-profits who are directly supporting and assisting the most vulnerable and affected populations in Palm Beach County.
The following non-profit categories will be eligible to be selected for funding in the main event, with a chance of receiving between $15,000 and up to $100,000: emergency health services; emergency children, family and senior services; emergency youth development and education support; emergency shelter and homeless services; emergency food support and emergency veteran services. Important: the GCC board and vetting committee will also consider non-profit organizations experiencing a critical expansion (50%+) of service delivery in response to increased demand due to COVID-19. All other categories in the application process will be eligible to be randomly selected as grant recipients, receiving between $1,000 and $10,000.
Drawings for these two pools will be done in a lottery style, random format and shared in real-time via our social media channels, as has been done in years past.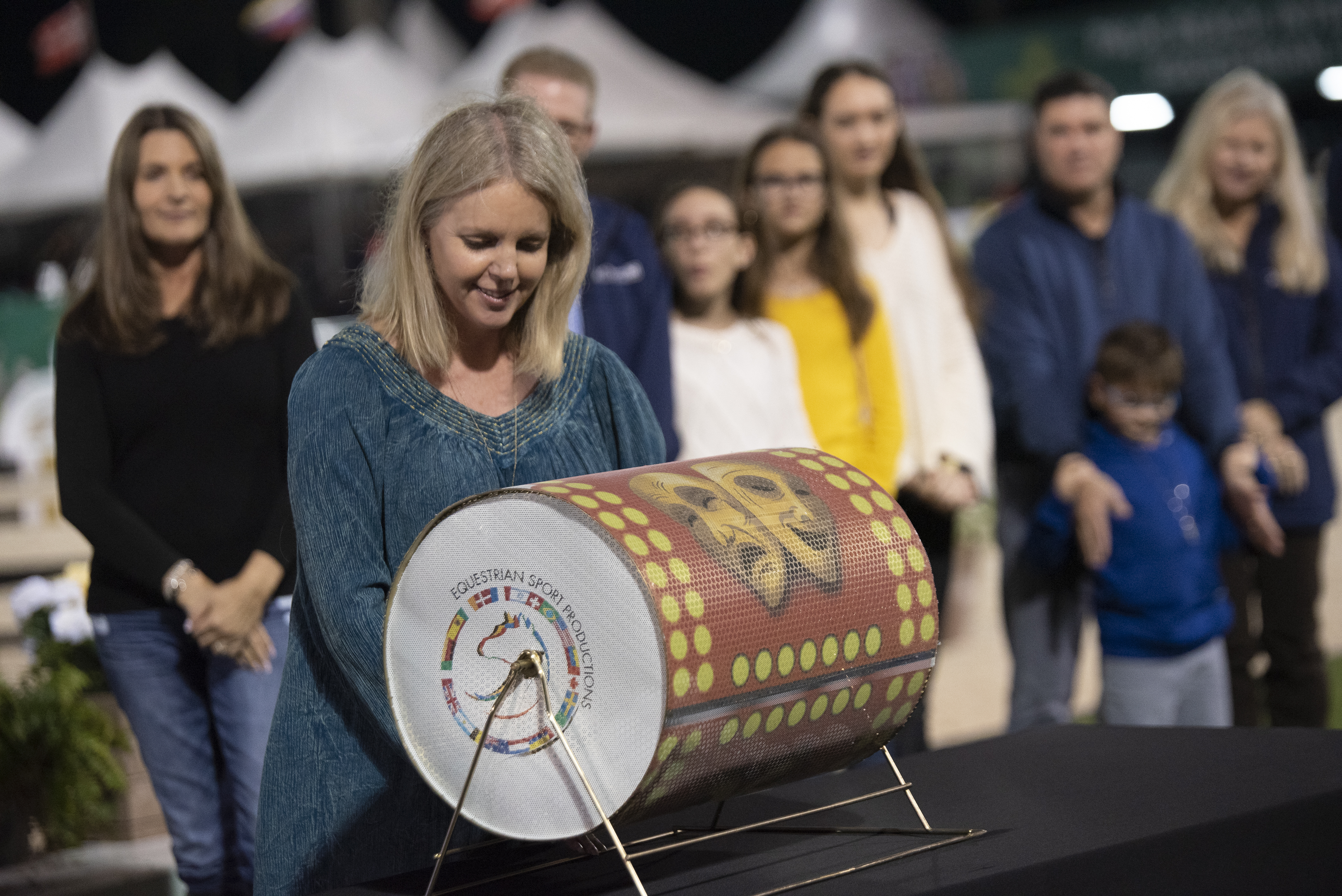 ---
NON-PROFIT APPLICATION REQUIREMENTS:
To qualify for the 2021 GCC, fully completed applications must be received by 5 PM on Sunday November 15, 2020. Please note that applications MUST be submitted at once (no editing is allowed after submission).
To view the application, please click here.
At a minimum, applicants must demonstrate they are:
– a 501c3 not-for-profit
– are providing crucial needs to the most vulnerable populations of Palm Beach County (PBC)
– have a presence in Palm Beach County (physical location)
– will spend the money directly on service delivery
– commit to spending a minimum of 75% of funding received in PBC
– NEW: have a non-discrimination statement and/or policy (including non-discrimination of services on the basis of race, age, color, sex, sexual orientation, national or ethnic origin, physical or mental disability, or religion).
**Please note that Equestrian Sport Productions reserves the right to donate excess funds to a charity or charities of its choice, including those with nationwide presence.
---
LOOKING TO GET STARTED?
PLEASE  click here to DOWNLOAD and SAVE the Word Application to fill in all your answers.
Doing so will enable you to work on your application while compiling all documents. To guarantee a smooth experience, we recommend you create a separate file on your computer that includes all your information in one location.
Ready to submit? CLICK HERE! Be sure to submit your application before 5 PM on November 15, 2020.
We are at your disposal, should you have any questions or need additional information!