#StrongerTogether – Beyond the Give, Year-Long Impact for Local Non-Profit Organizations
For Immediate Release
Wellington, FL – September 25, 2021 – With so many requests for support, the feeling that it will never be enough to make a difference is something that many donors and supporters have felt, especially since the onset of COVID-19. While the need is great, focusing on collective impact has the power to highlight the many milestones that are taking place in the community. With such an approach in mind, a local fundraising event made the conscious decision earlier in 2021 that it was more important than ever to maximize impact during these unprecedented times.
With the belief that we are #StrongerTogether, the annual Great Charity Challenge presented by Fidelity Investments® (GCC), an exciting show jumping competition that blends equestrian sports and philanthropy, distributed $1.1 million to 49 Palm Beach County non-profit organizations in February, thanks to the generous support of 64 sponsors, donors and partners.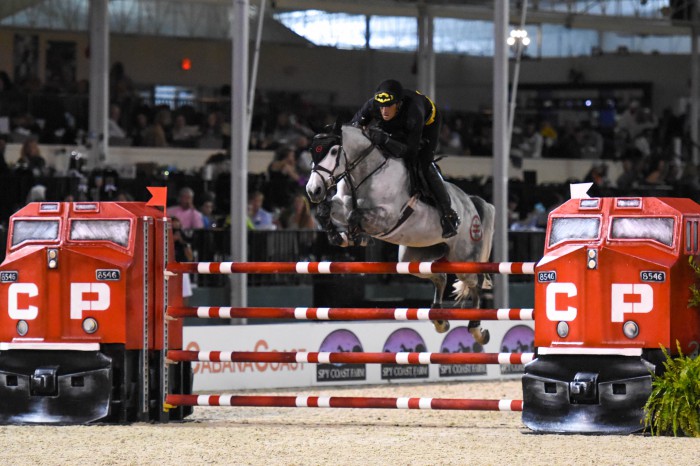 Each benefiting organization is required to report quarterly on how the funding received impacted the individuals they serve. So, what do donations at work look like?
For Junior Achievement of the Palm Beaches and Treasure Coast, whose mission is to inspire and prepare young people to succeed, the organization had originally hoped to serve 7,000 kids through their K-5th grade programs. They were in fact able to serve 9,306 kids, thanks to a donation received through the event.
For Childnet, whose mission is to protect abused, abandoned, and neglected children in the communities they serve, the donation received via the GCC created a transportation department in Palm Beach County. Through this new department, they have been able to transport over 1,000 children and youth to doctors' visits, therapy sessions, tutoring, etc.
The Housing Leadership Council, whose vision is housing for all of Palm Beach County's residents that is financially feasible and sustainable, was able to assist some of our most touched and vulnerable neighbors during COVID-19. Through case management and partnerships, their team was able to find solutions and avoid evictions for many of the individuals they serve.

"Being able to share with our donors and the public at large the great work that has been done by local charities is inspirational and a dose of much needed 'good news'," said GCC Executive Director, Anne Caroline Valtin. "We invite you to view the latest September reports below and witness their collective impact, made possible thanks to the generous sponsors and donors of the GCC. We hope that you will be inspired by the change that is taking place right in your backyard and encouraged to join forces with one of the many local non-profit organizations who are heroes for their cause (if you aren't already doing so)!"
With $1.1 million allocated to 49 local non-profit organizations, the compiled report can be accessed via https://bit.ly/3tR254R or by clicking on the image below. With grants ranging from $1,000 to $100,000, a reported 194,550 lives were impacted in Palm Beach County during this reporting quarter.
Hosted every winter at the Palm Beach International Equestrian Center (PBIEC), the GCC has become a highlight of the Winter Equestrian Festival (WEF), distributing over $15.9 million to 276 local organizations in 12 years.
For ease of review, fund use reports are further divided into three sections:
– The organizations who were randomly paired with riders and who competed in the event: https://bit.ly/3zjj2WE
– The organizations who were randomly drawn to receive grants: https://bit.ly/3lt8cbG
– The organizations who received grants through the generous support of the Ziegler Family Foundation: https://bit.ly/2XsprSp
The application process for the 2022 GCC will be exclusively open from Monday, October 25, 2021 and will remain active through 5:00 PM on Monday, November 15, 2021. If you know of a deserving Palm Beach County-based charity, please invite them to visit www.greatcharitychallenge.com for additional information regarding application requirements and the event's unique selection process.  At stake? A chance to win up to $100,000!
Donations and sponsorships from local families, foundations, businesses, vendors, equestrians, and visitors, ranging from $5 to $50,000, are what make the event reach its fundraising goal of $1+ million this year. We invite you to join this community effort – a true tribute that we are #StrongerTogether – by visiting: https://bit.ly/3knbzls
To stay up to date, we invite you to follow us on Facebook: www.facebook.com/greatcharitychallenge and Instagram: @great_charity_challenge