Wellington, FL – March 12, 2021 –Forty-nine Palm Beach County non-profits are receiving a collective $1.1 million dollars in donations this week, following their participation in the Winter Equestrian Festival's 12th Annual Great Charity Challenge presented by Fidelity Investments® (GCC) held on February 6, 2021 at the Palm Beach International Equestrian Center.
With reports compiled, highlighting how each benefiting non-profit organization intends to further their mission with the use of their earnings, the final numbers are in: 182,583 lives will be directly impacted following this year's event. This is made possible, thanks to the contributions of 64 sponsors, donors and partners.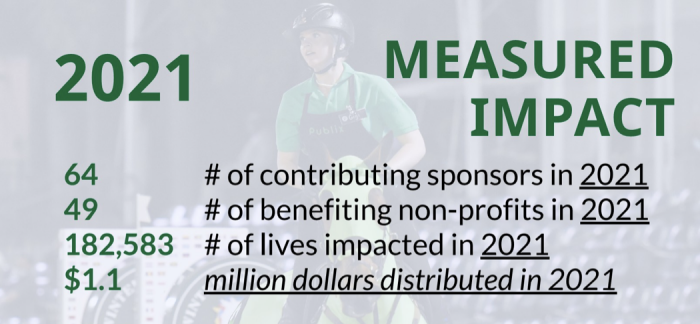 In direct response to the unique setting surrounding COVID-19, the event committed to shifting a majority of its funding priorities towards local non-profits who are directly supporting and assisting the most vulnerable and affected populations in Palm Beach County. With grants ranging from $1,000 to $100,000, funding will assist with everything from providing financial stability to guarantee that the ones most at risk will not be left behind, to expanding existing programs and launching new ones in the community, as well as bridging the funding gap between government grants and the limited fundraising opportunities that are currently available.
"We are so thankful for you, Fidelity Investments® and all of the sponsors to be able to bring this amazing resource to our community's nonprofits. Even when we don't win, we all win! Thank you for your commitment to all of us," commented Lindy Harvey, Executive Director of Spirit of Giving.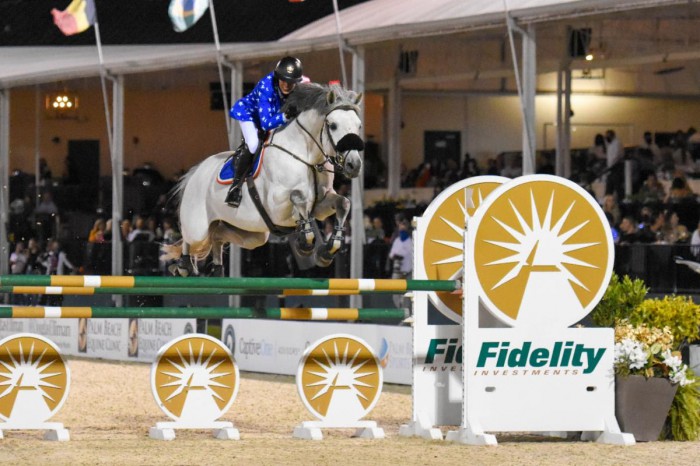 Taylor Mateo, Executive Director of Family Promise of North Central Palm Beach County, received a $53,000 grant and commented: "We are BEYOND excited for this incredible opportunity and are so thankful. I must tell you it was the BEST virtual event I have been a part of (and I have done a lot!). CONGRATULATIONS on this successful year – you are truly incredible!"
The GCC has become a highlight of the 12-week Winter Equestrian Festival (WEF), organized by Equestrian Sport Productions, and has distributed $15.9 million to 276 local organizations since its founding in 2010.
As expressed by a new donor, all who attended the event physically and virtually were inspired by this community initiative: "While the world continues to be unsettled and different as a result of this horrible pandemic, the GCC proves that people are truly good at heart. This year's edition may have been a little different and everyone may have had to be a little more creative, but it was a night that everyone should feel honored to be part of, as for a few short hours, it felt normal again, put smiles on people's faces again, and gave hope again!" – J.C.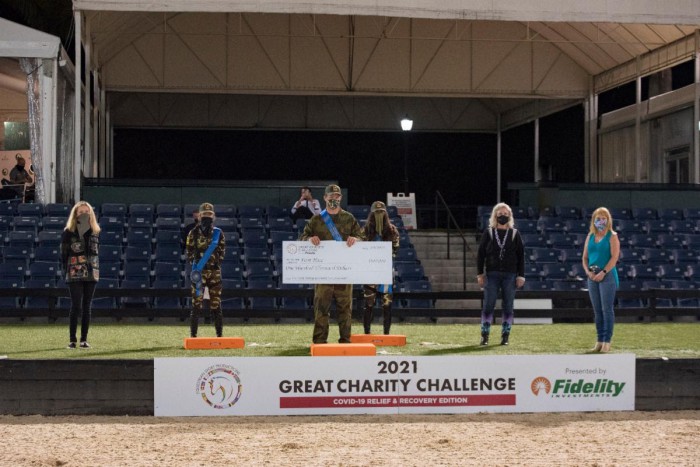 Here are a few examples of the funds at work: 
For Junior Achievement of the Palm Beaches & Treasure Coast, the $90,000 in funding received through the GCC will support their goal of serving 40,240 students this year, of which over 70% are eligible for free/reduced-priced meals. "Specifically, funds will go towards serving 7,000 kids through our K-5th grade programs budgeted to cost $125,287."
The Coalition for Independent Living Options "assists people of all ages with all disabilities across Palm Beach County. Almost all meet federal poverty guidelines and the majority come from minority communities. Many are seniors, children and youth." Through the GCC's $70,000 grant, they will be able to ensure families coping with disabilities don't lose their homes or suffer from hunger.
The Housing Leadership Council of Palm Beach County received a $45,000 grant. Their staff has been working tirelessly since the impact of the pandemic hit in late spring of 2020. "Our goal is to leverage the funds at least 10:1 through partnership, advocacy, and policy efforts and impact 450 residents directly.  We will also maintain an advocate role to make sure our residents get the absolute best counsel in their effort to maintain stable, safe housing and develop policies that will protect tenants, homeowners, and those smaller landlords with no voice" comments Executive Director Suzanne Cabrera.
With mental health a primary focus as well since the onset of COVID-19, Center for Trauma Counseling's $22,500 grant "will be used to support direct subsidized sliding scale fees for counseling supporting the ability for 35 low-income youth, adolescents, young adults and families to receive services at our Greenacres office or on the MHC."
The Lord's Place was one of five non-profit organizations who benefited from the generosity of the Ziegler Family Foundation, receiving a $10,000 grant. "These funds will enable our agency to break the cycle of homelessness for 1,650 families and individuals through street outreach, supportive housing, job training, and comprehensive wraparound services. By the end of the year, more than 80 percent of the adults and children we house will have maintained or exited to stable housing."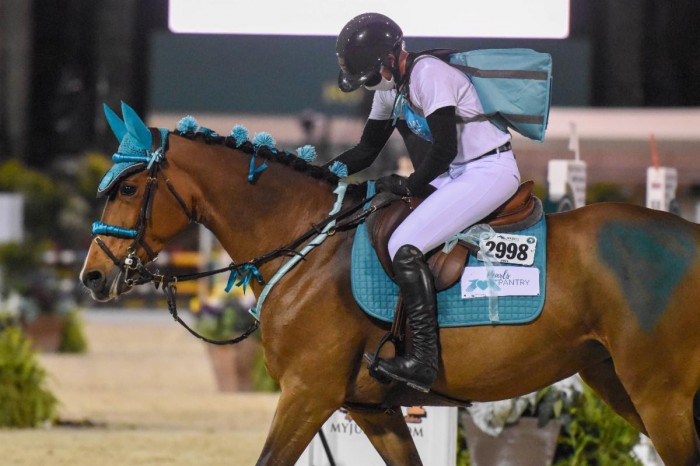 The GCC encourages non-profits to take a sustainable approach by awarding unrestricted funding, giving non-profits the ability to choose exactly how the grant will be best utilized to align with their long-term strategy. Donations were released upon a thorough review of their intended fund use plans; complimentary quarterly reports will also update donors and the community at large of the progress/achievements being made locally.
"This year's GCC can be summed up in one word: grateful. We are beyond grateful for the support of our sponsors and donors, including Equestrian Sport Productions and Wellington Equestrian Partners. This event simply couldn't happen without their generosity and belief in supporting our local community," comments Executive Director Anne Caroline Valtin. "Additionally since the onset of the pandemic, we have witnessed non-profits, their staff and volunteers step up beyond anything we could have hoped for, ensuring that no one is left behind. We want them to know how thankful we are for their relentless efforts."
All benefiting organizations will be reporting their progress quarterly for the upcoming calendar year. For the latest news and event information, 2021 application process, and sponsorship opportunities, please visit
www.greatcharitychallenge.com
and follow the event on
Facebook
and
Instagram
at @greatcharitychallenge.
About Fidelity Investments
Fidelity's mission is to inspire better futures and deliver better outcomes for the customers and businesses we serve. With assets under administration of $9.9 trillion, including discretionary assets of $3.8 trillion as of January 31, 2021, we focus on meeting the unique needs of a diverse set of customers: helping more than 35 million people invest their own life savings, 22,000 businesses manage employee benefit programs, as well as providing more than 13,500 institutions with investment and technology solutions to invest their own clients' money. Privately held for more than 70 years, Fidelity employs more than 47,000 associates who are focused on the long-term success of our customers. For more information about Fidelity Investments, visit https://www.fidelity.com/about-fidelity/our-company.